Back to Japanese page > Products of Miyazaki Prefecture > Agricultural Products
Agricultural Products
Green Peppers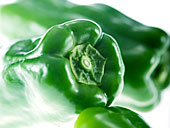 Sweet tasting Miyazaki green peppers are big and soft. Both the value and amount produced are estimated to be number one in Japan.
Daikon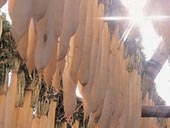 (Japanese-style radish)
Dried daikon are a Miyazaki sea-sonal specialty in winter.They have an especially good taste and beautiful form.
Cucumbers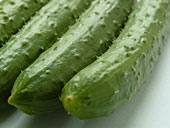 Delicious and renowned, Miyazaki is proud to produce the greatest quantity cucumbers in all Japan.
Kansho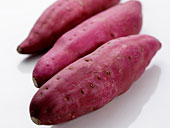 (Sweet Potato)
Break it open when hot and experience the sweet taste and tenderness of this exquisite potato. Kansho are available throughout the year.
Tsukemono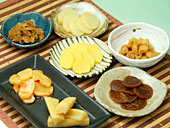 (Japanese Pickles)
Since olden times, Japan's pickles are notorious for the multitude of ideas to creatively use locally produced vegetables.
Green Tea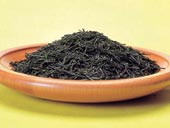 Sen-cha and Kamairi-cha are two types of tea rich with flavor. Miyazaki is a prominent area in Japan for the production of green tea.
Shiitake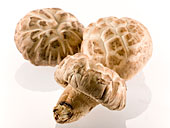 These pulpwood cultivated shiitake are mushrooms with an excellent taste and fragrance. Miyazaki ranks second in Japan for the quantity of shiitake produced.
Hyuga-Natsu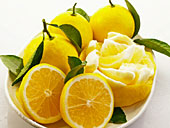 Miyazaki native oranges have the taste and smell of high quality produce. You can eat up to the white parts of the inside skin to savor it fully.
Kinkan (Kumquats)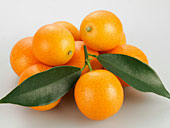 The strong sweetness and individual size of the perfectly ripe kinkan characterize this distinctive citrus fruit of Miyazaki.
Mangoes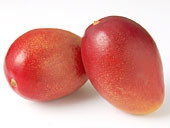 The Apple Mango is perfectly sweet and fragrant. It is also known as the "Sun's Egg".
Sweet Peas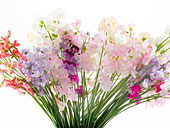 The warm winters of Miyazaki are conducive to growing large quantities of this flower. The amount produced in Miyazaki ranks first in Japan.