Company profile
| | |
| --- | --- |
| Company name | Hakusuisha Nyugyo Co., Ltd. |
| Address | 3-2-5 Miyazakieki-higashi, Miyazaki-shi, Miyazaki |
| Phone | +81-985-29-2988 |
| FAX | +81-985-22-8195 |
| URL | http://hakusuisha.jp/ |
Product lineup
Hyakubyakukoji Ginger Malted Rice Drink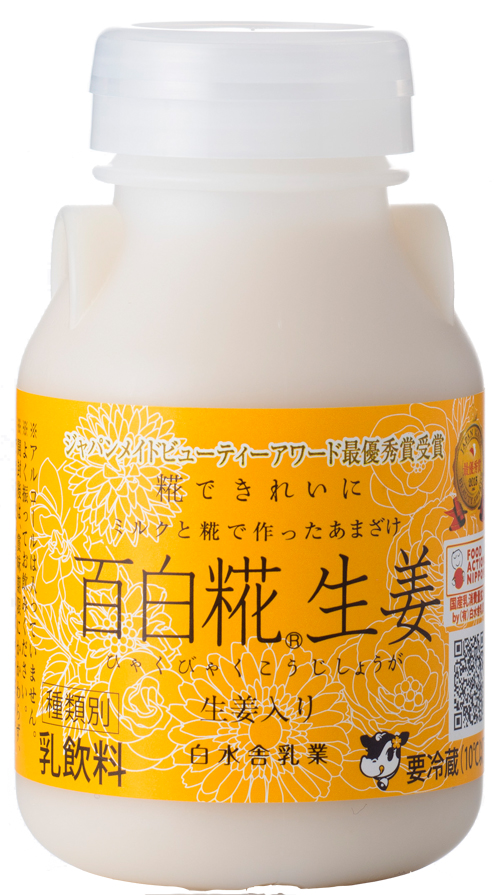 Product introduction
Additive-free ginger's natural extracts are added to Hyakubyakukoji to make an even more delicious drink.
We recommend heating it up on those cold days.
It will improve circulation and warm your body.


| | |
| --- | --- |
| Classification | Livestock / Dairy product |
| Company name | Hakusuisha Nyugyo Co., Ltd. |
Hyakubyakukoji Malted Rice Drink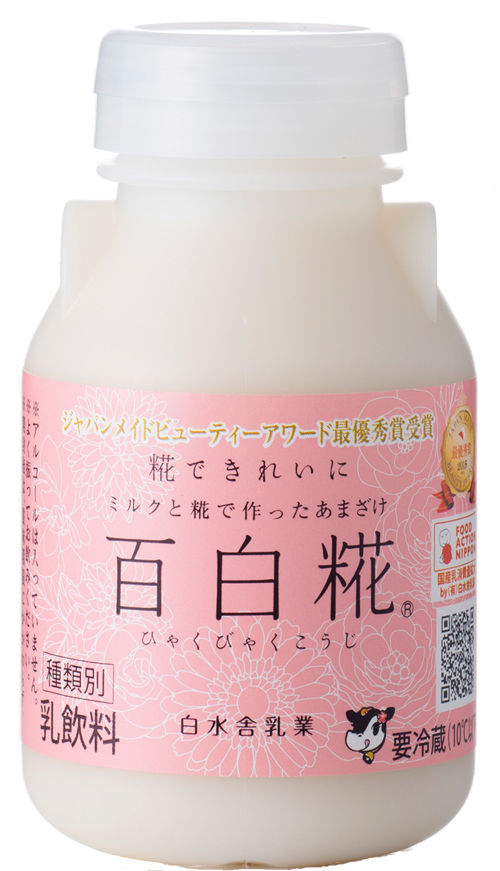 Product introduction
We carefully selected "Japanese malted rice and raw milk only" to create "amazake (sweet sake) with milk!" known to prevent loss of energy in the summer.
It non-alcoholic, with absolutely no additives including sugar or preservatives, and Hyakubyakukoji brings out the natural effects of the ingredients and uses the enzymatic effects of malted rice (fermentation) to finely decompose nutritional components of milk. Its volume is 100 times more than that of milk, which is very easily absorbed in the body with a natural sweetness that is gentle on the body. Amazake's glucose and fiber, milk's mineral and vitamins including calcium, and the aforementioned free amino acid are now packed all in one in this bottle and easy to consume.
| | |
| --- | --- |
| Classification | Livestock / Dairy product |
| Company name | Hakusuisha Nyugyo Co., Ltd. |