Company profile
| | |
| --- | --- |
| Company name | Glass Art Kuroki Co., Ltd. |
| Address | 1800-19 Minamimata, Aya-cho, Higashimorokata-gun, Miyazaki |
| Phone | +81-985-77-2311 |
| FAX | +81-985-73-3156 |
| URL | http://www.glass-art-m.com/ |
Product lineup
Flower vase Platinum inlay Korin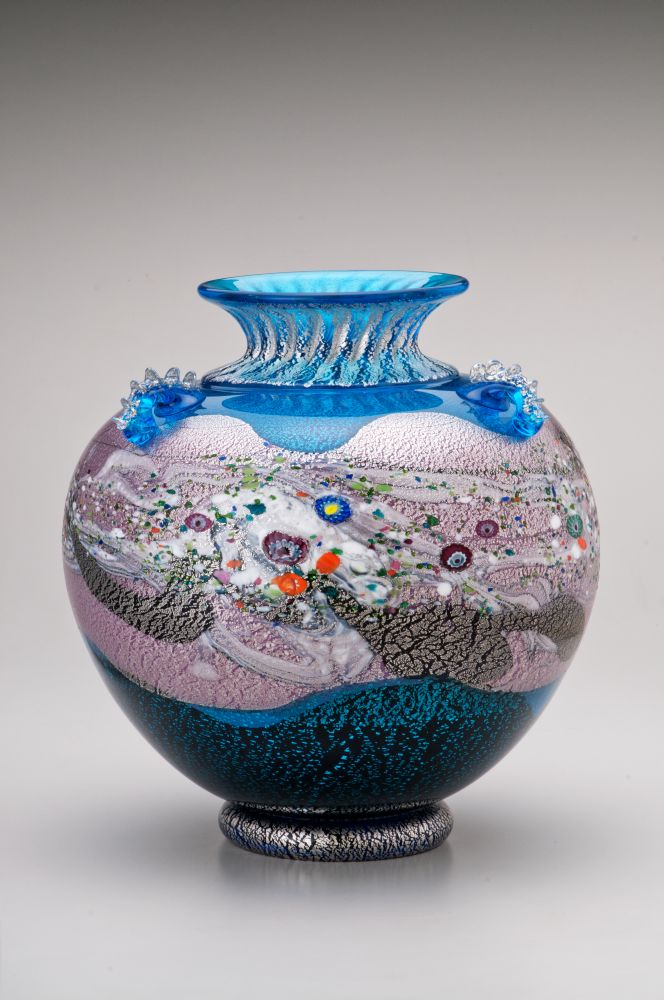 Product introduction
Edo Rinpa School, the origin of Japanese beauty. This is a representative work capturing the famous Korin Ogata's world view of Japanese art and inlaid Japanese history, tradition, culture, and emotions as message in glass. This "Korin" design was accepted in 6 out of 7 gifts to the imperial family. This work helps reconfirm the gradually fading good old "Japanese way" in modern society.
| | |
| --- | --- |
| Classification | Craftwork / Glass |
| Company name | Glass Art Kuroki Co., Ltd. |
New Century Romanticism Flower Vase Gold・Platinum SAI World Heritage Mount Fuji –Summer–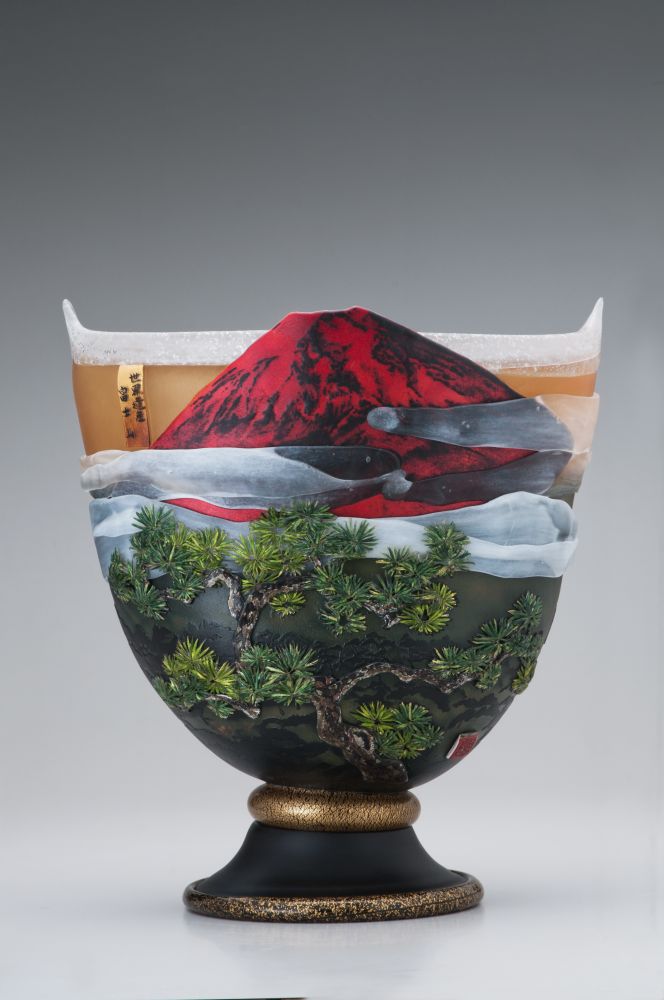 Product introduction
Mount Fuji, Japan's symbol.
The clear summer air and rising sun creates a moment of gorgeous red that is relived in this flower vase.
The front of the vase portrays a thriving pine tree with trunks made with platinum foil and detailed leaves made with gold foil.
The top of Mount Fuji towering over a sea of clouds is positioned over the mouth of the vase, an expression of its looming live presence.
The majestic red Fuji and the powerful pine creates a beautiful contrast filled with life and energy.
| | |
| --- | --- |
| Classification | Craftwork / Glass |
| Company name | Glass Art Kuroki Co., Ltd. |
Partition Great Wave Off Kanagawa
Product introduction
The original work is not only Hokusai's representative work, but a world famous ukiyoe, a picture of everyday life in the Edo period. The image is relived as a partition. In order to create a tone as close to the original work as possible, we mixed few dozen colored powdered glass, melted in kiln to see its color. This process alone takes a few months. More parts are created and fired in our electric kiln numerous times. Japan's national treasure that is Hokusai's perspective, expression and beauty sense are embodied by non-discoloring materials such as glass and forever shimmering gold and platinum to leave behind for next generations.
| | |
| --- | --- |
| Classification | Craftwork / Glass |
| Company name | Glass Art Kuroki Co., Ltd. |