Introducing Miyazaki
Brand

Beef Increasingly Enjoyed Worldwide


Miyazaki Beef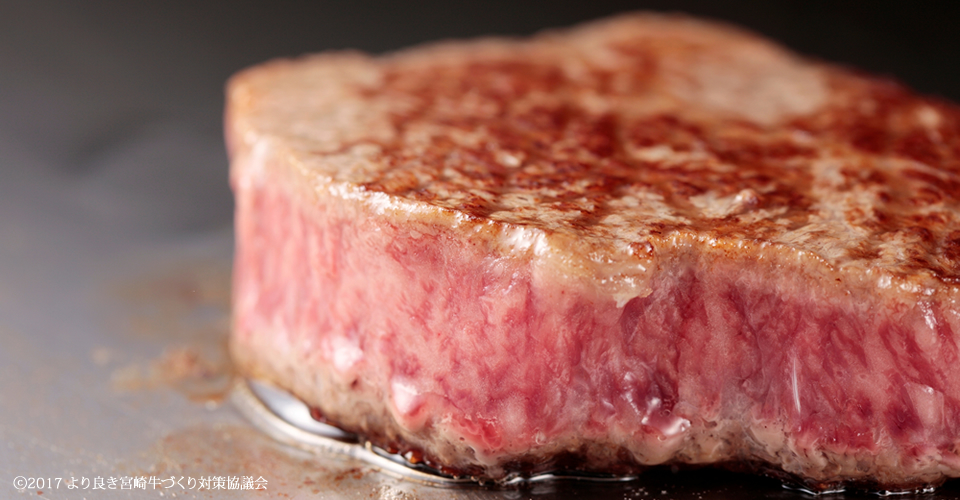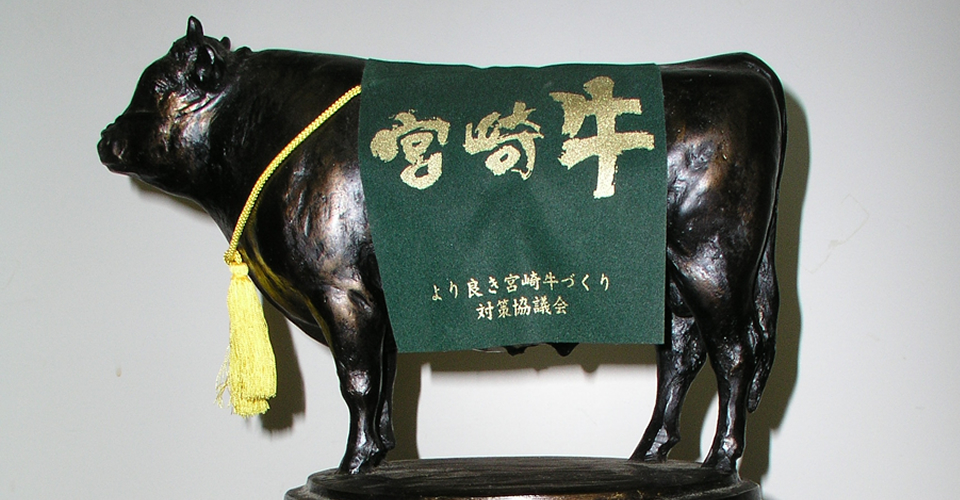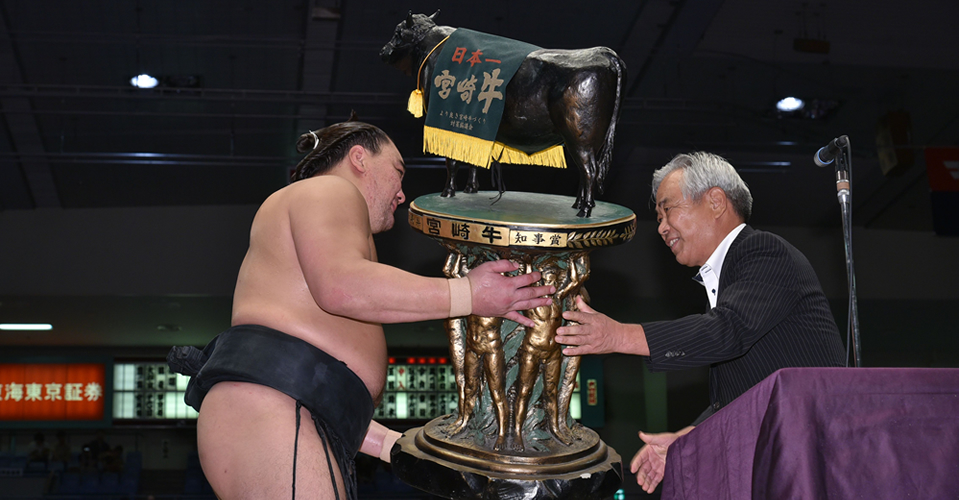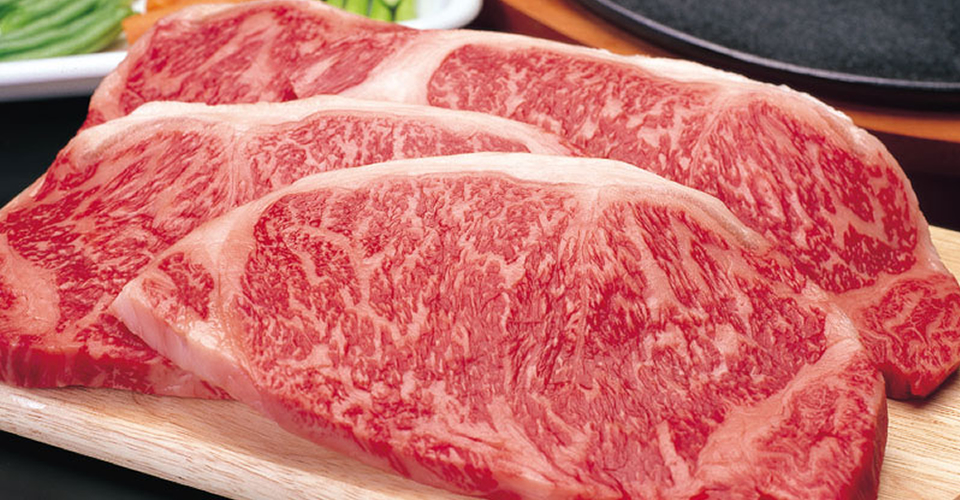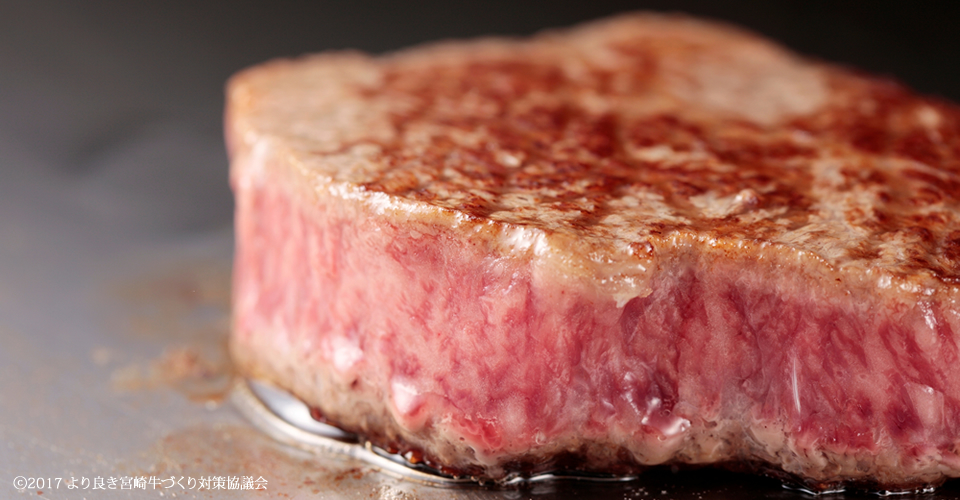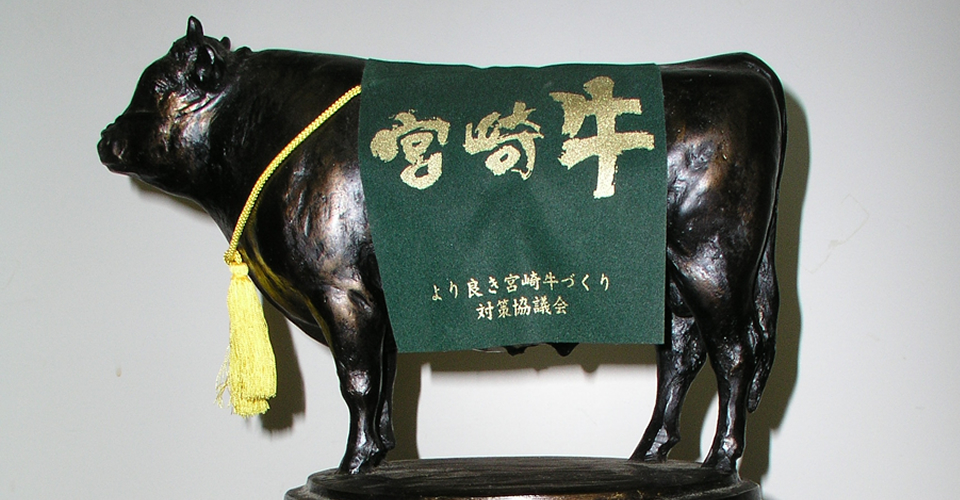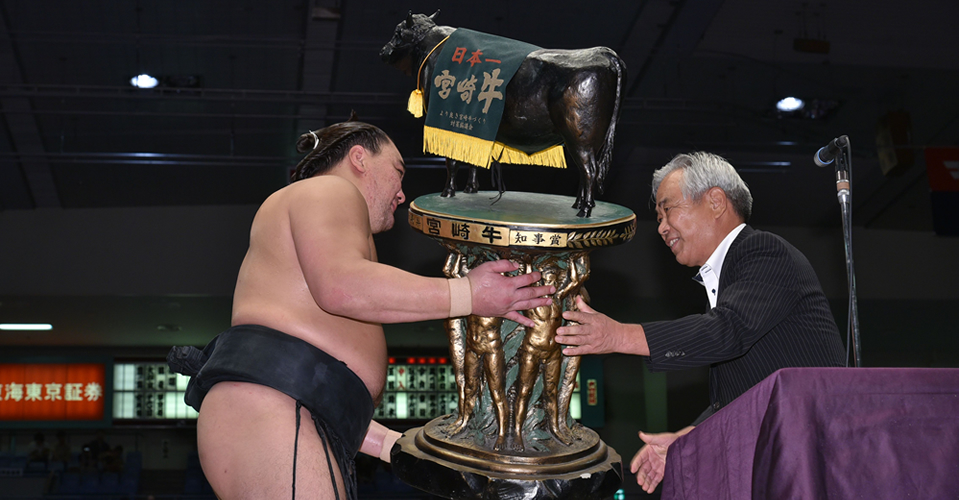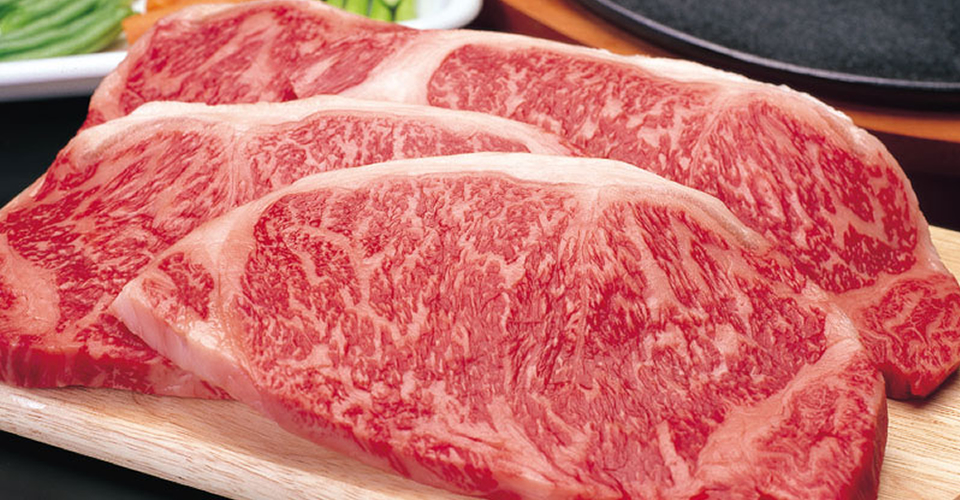 Delicious because of
"Attention to detail"

On the road to creating a brand
In April 1986, "Chamber of Better Miyazaki Beef Production" was founded in aims to create a local beef brand, increase consumption, and establish a healthy beef operation. At the same time, "Miyazaki Beef" was officially given its name. The chamber has been awarding the sumo champion of the top-division makuuchi grand sumo tournament a whole cow as an extra prize of the Miyazaki governor's award every tournament, actively promoting the wonderful flavors of Miyazaki beef for over 30 years since its founding.

What is Miyazaki beef?
Only the selected cattle born and raised in Miyazaki in the Kuroge Black Cattle line and designated as grade 4 or above by the Japan Meat Grading Association (public corporation) are named the "Miyazaki beef" brand. Safety is strictly observed for Miyazaki beef as its blood line is entirely managed by agricultural organizations. There are about 470 restaurants and stores handling over a certain amount of Miyazaki beef in Japan (authorized Miyazaki beef dealers), and they are granted a certificate and a shield from the "Chamber of Better Miyazaki Beef Production". A "Miyazaki beef" trademark sticker logo is affixed on the package to distinguish the brand when sold to consumers.

Delicious Miyazaki beef enjoyed around the world
The Takasaki factory (Miyakonojyo, Miyazaki) of "Miyachiku Inc." operated by joint investment among farmer organizations, the government, and industry organizations is a meat export factory certified in 1990 to export meat to the US, and it is now certified to export to Hong Kong, Canada, Macao, Thailand, Singapore, New Zealand, Vietnam, Mexico, and Myanmar. Furthermore, their Tsuno factory (Tsuno, Miyazaki) has been certified in 2009 and on to export to 10 countries just as the Takasaki factory. In order to receive certification, a factory must have strict sanitary supervision, and periodical inspections of sanitary supervision of the facility and the work process such as bacteria test and monitoring are strictly conducted. Through such process, there are now 36 (as of May, 2017) authorized Miyazaki beef restaurants and stores around the world to meet demands.

Consistent quality
Presently, 80% of all Kuroge black Japanese beef that have met strict standards are shipped out as "Miyazaki beef". We can see how the quality has improved since it's percentage used to be about 50% 10 years ago. At the National Competitive Exhibition of Wagyu held every 5 years, Miyazaki beef has consecutively won "Best in Japan" in both 2007 and 2012, proving the quality and flavor of Wagyu produced in Miyazaki.

Not only delicious! Healthy for you
The umami flavor oleic acid that is abundantly found in Miyazaki beef is known as the main component of olive oil, which is the least likely to oxidize out of saturate fatty acids and less likely to combine with active oxygen inside the human body to make fatty acid peroxides, being effective in preventing life style related diseases. Miyazaki beef fat will lightly melt in your mouth and will not leave you thick and heavy.
The flavor and quality is a result of collective "passion" and "attention to detail" of breeding farmers, fattening farmers, processing factories, farming organizations and the government. Cows are very sensitive to stress. We raise our cattle in a warm climate in bounty of nature, relieve them of stress, shower them with love, and raise them under strict sanitary supervision. Please try "Miyazaki beef" for yourself.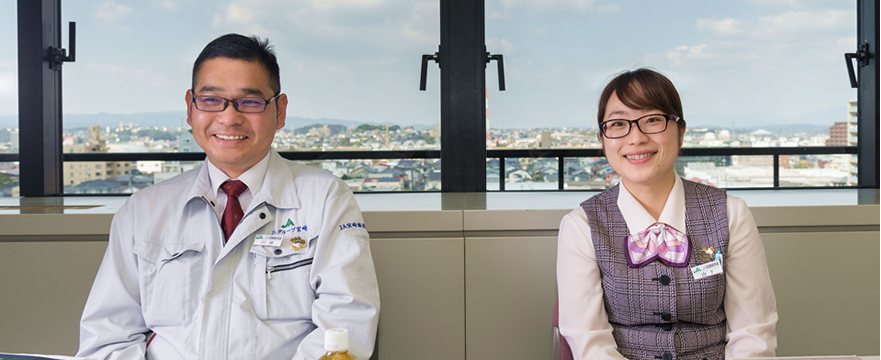 Interview

Chamber of Better Miyazaki Beef Productionheadquarters




Yoshiharu Kato and Misato Yamashita
Miyazaki prefecture, JA Miyazaki Federation of Economic Organizations, and Miyachiku, Inc. are major organizations out of the 33 organizations that operate "Chamber of Better Miyazaki Beef Production". Mr. Kato and Ms. Yamashita take on many operations to increase consumption and promote production of Miyazaki beef.
The untiring efforts and passion of livestock farmers who shower the cattle with love, the bold challenges of government-related bodies and JA, and to deliver the mildly soft flavor that gently floats in your mouth are the major activities of the organization. From 2016, Miyazaki beef has collaborated with Sanrio's Hello Kitty in producing a Miyazaki beef character, in efforts to familiarizing Miyazaki beef. In addition, the organization is promoting dietary education at elementary schools in the prefecture. Every time the children eat with a smile, they are driven with a strong motivation and a feeling of mission to introduce its flavor to all of Japan and to all of the world in collaboration with livestock farmers.
"Cattle raised in warm and nature rich Miyazaki are not under stress. They eat quality feed and grow to become delicious beef. We'll keep striving to have more people enjoy our beef." They say in the interview. While they were modest in their words, we could see the strong will in their eyes.