Introducing Miyazaki
How
Miyazaki Caviar

was Born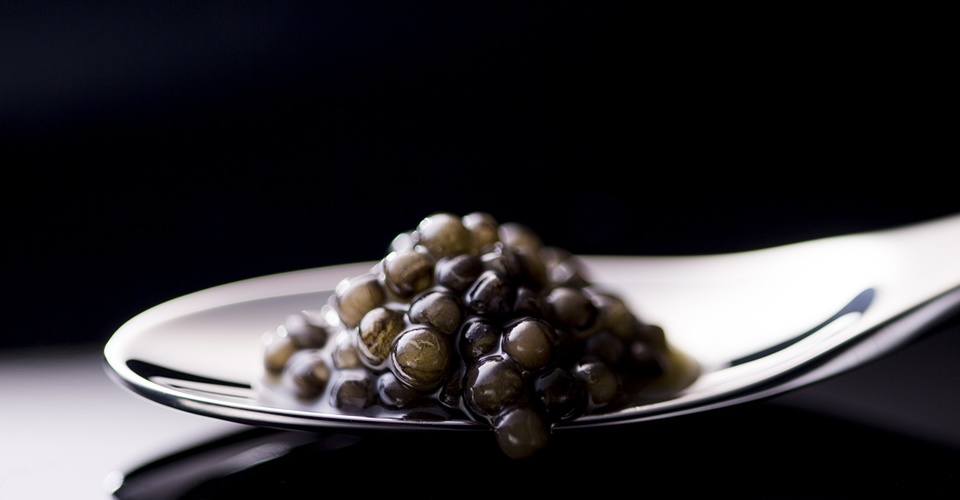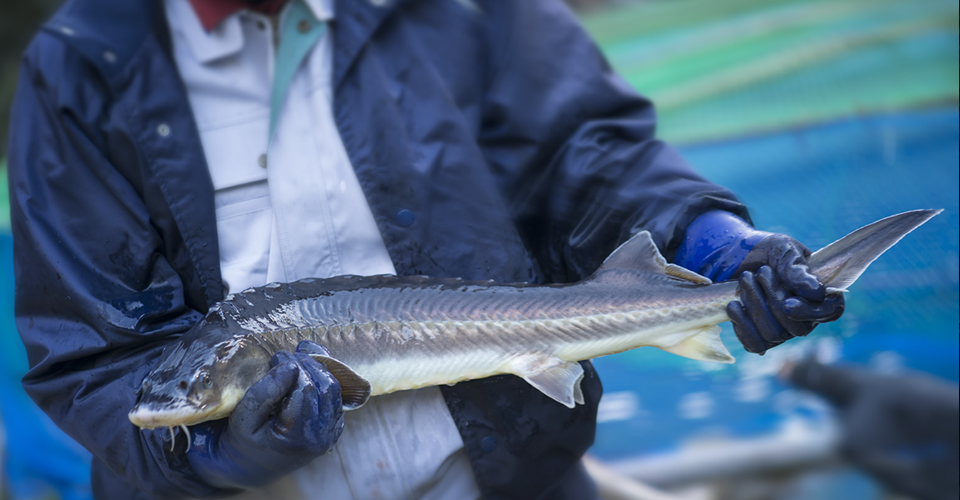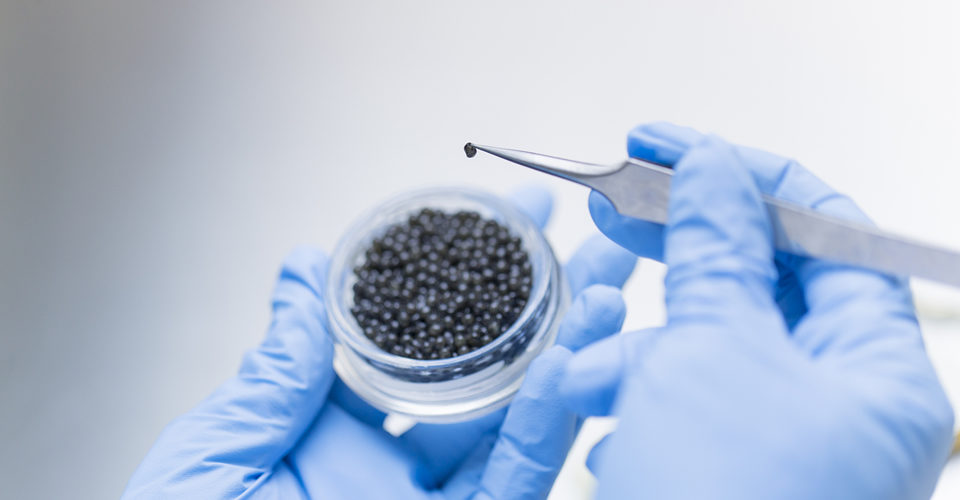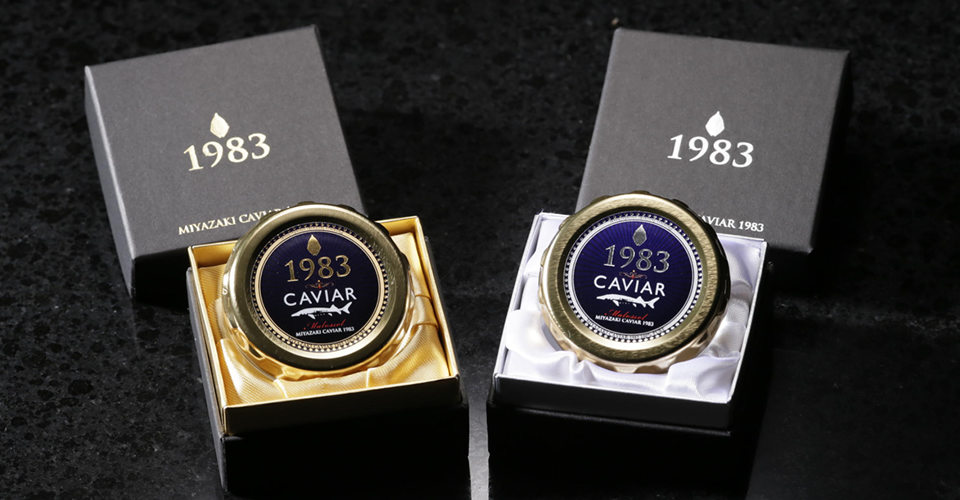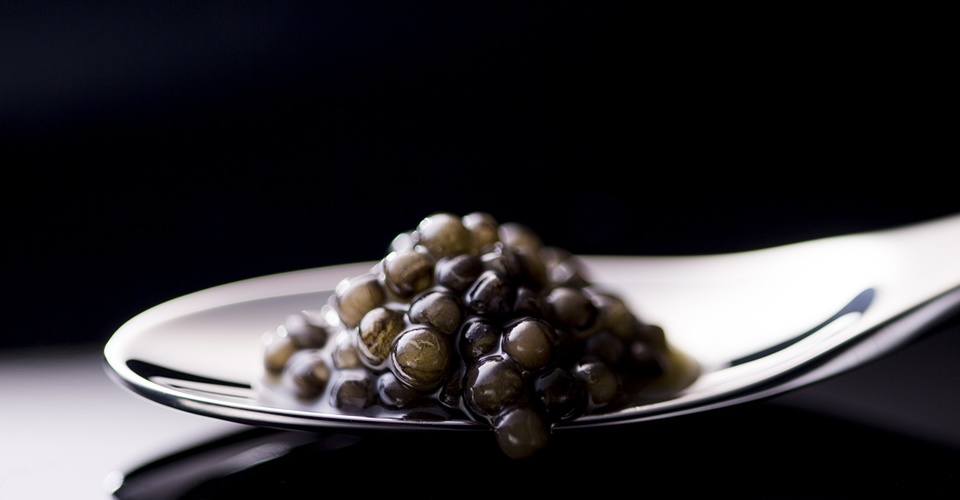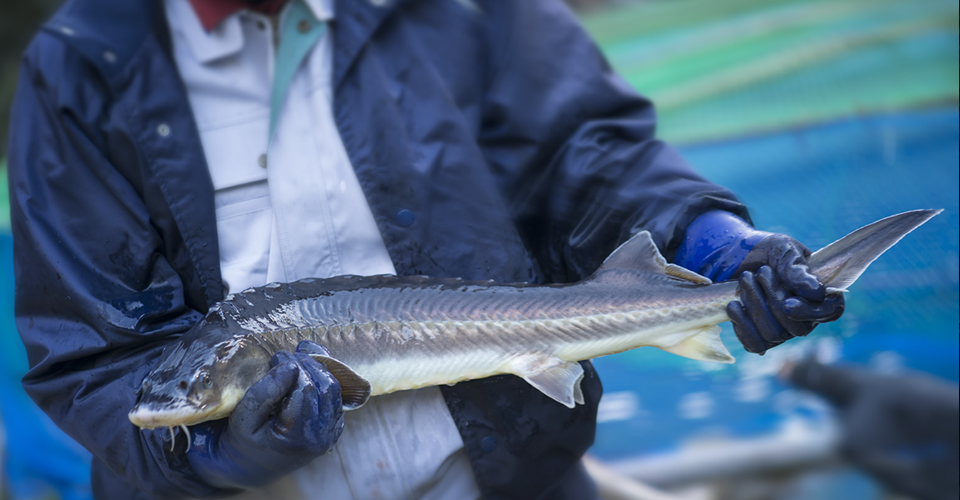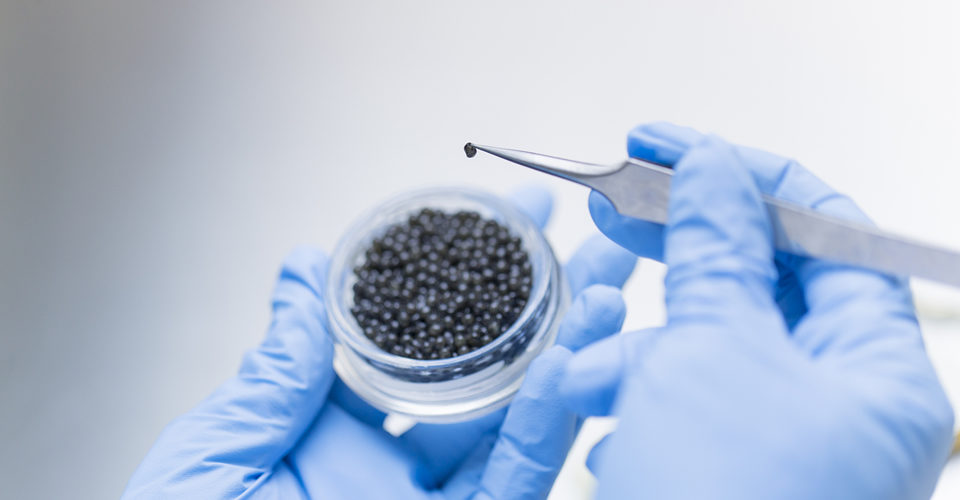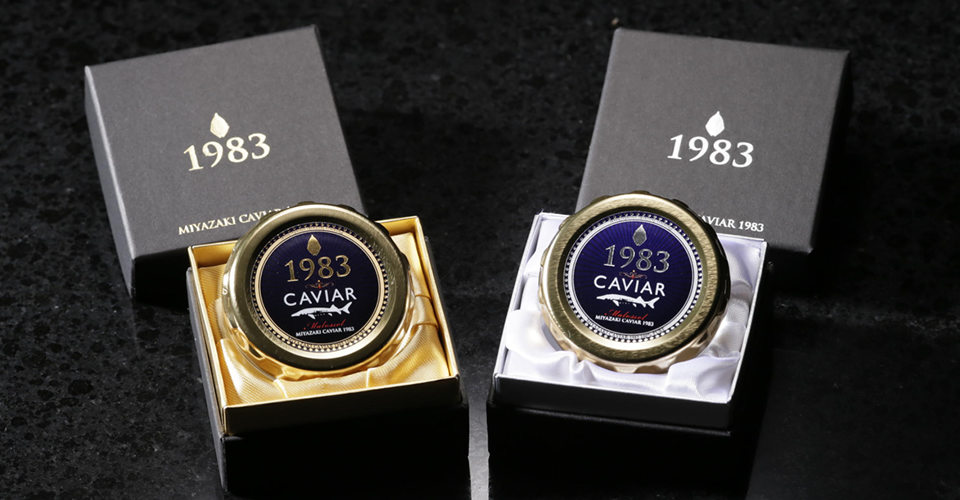 30 years from Japanese-Soviet's proof of friendship

History of research and development

Purely Miyazaki Authentic Mature Caviar
A bounty of local Yamaguchi ingredients along with "domestic caviar" added color to dishes served at the working dinner during the Japanese-Russia summit conference held in Yamaguchi prefecture in December, 2016. The caviar was "MIYAZAKI CAVIAR 1983", a purely Miyazaki caviar with roots back in Russia.
Back in the days, USSR gifted Japan with sturgeon larva as a proof of Japanese-Soviet friendship as a part of the "Japan-Soviet Fisheries, Science and Technology Cooperation Project". Miyazaki was among the 6 recipient prefectures. Since then from 1983, Miyazaki Prefectural Fisheries Research Institute began their research on sturgeons. No one at the institute had even imagined continuing the research for over 30 years...
Sturgeon research involved twists and turns, however, the institute finally succeeded in the nation's first complete sturgeon farming in 2004. In the following 7 years, the institute developed its own original production method by applying traditional European maturing methods on caviar production. Production quickly led to sales.
8 to 10 years of diligent research was required for sturgeon larva to grow into adult fish that could produce eggs. Out of the 6 recipient prefectures, Miyazaki is the only prefecture that has continued with sturgeon breeding and seedling production research. We believe this is a reflection of the diligence of the Miyazaki people.

Out to the market!
Up to this point, the Miyazaki public administration had continued research and development, but in order for successful sales and marketing we needed to establish business development. While the public administration continued with sturgeon growth and caviar processing, several farmers joined hands as "Miyazaki Joint Council for Promotion of Sturgeons" to shipment and sales of sturgeons and caviar, which later developed as "Miyazaki Caviar Cooperative Business Association" in 2013. Soon after in 2016, the association was incorporated as "Japan Caviar, Inc.".
One of Japan's largest caviar production and processing plant with state-of-the-art quality control system was opened in northern Miyazaki city in December, 2016. The company has completed Washington Convention requirements, which include non-reusable labeling and facility registration of sturgeon farms and caviar processing plants, and made ready to start exporting is products. Finally in March 2017, the company started exporting caviar internationally. Starting with Hong Kong, its caviar will gradually be exported to the caviar consumers of the world, North America and Europe.
Miyazaki caviar's taste has grasped the hearts of epicureans worldwide and is acclaimed for their unparalleled richness and creaminess (Please refer to "World-class 'Miyazaki Caviar' made with diligence and great care" ). In the spring of 2017, the caviar was awarded the "Japan Gift Award 2017 Hometown Gift Grand Prize" for being the best gift or service in all of 47 prefectures in Japan after being evaluated for their popularity, public interest, characteristics, consumer reviews, etc.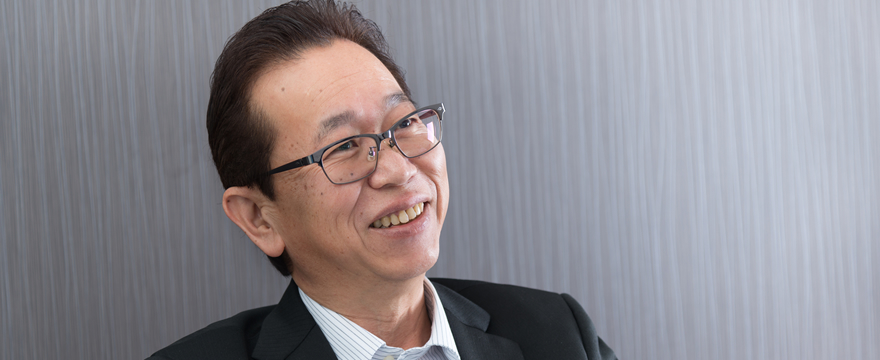 Interview

Japan Caviar, Inc.




CEO Motoo Sakamoto
Japan's top company and taste with the capability to compete in the world
CEO Sakamoto encountered sturgeon farming when he was working for a construction company and he was ordered to develop a new business. Back then, he thought, "This business takes too long to industrialize!", "We shouldn't be a part of this industry!" The company had different ideas, however, and Sakamoto gradually became deeply involved with "caviar production and sales commercialization" as an employee of the construction company. In 2013, he leaves the company and becomes the advisor and secretary general of the company's predecessor, "Miyazaki Caviar Cooperative Business Association".
He made a fresh resolve then, to make the company "the top in Japan", and "deliver the best unparalleled taste to the world!". This "groundless confidence" was met with the first shipment on November 22, 2013, when 15kg (approx. 600) caviars sold in an instant. Sakamoto was overwhelmed with excitement, however, at the same time, department store buyers in Tokyo were furious that low inventory had inconvenienced many of their customers.
It was such great mind-boggling surprise that this product, processed in just 10 days by 3 staffs in the small corner of a fisheries research center in Aoshima, Miyazaki, where the packaging and labeling were barely ready by the sales date could strike such a sale.
The following year, the company delivered 4 times as much, 60kg, which were sold in a flash by presale reservations. Delivery amount has multiplied each year and it has become increasingly popular.
As for exporting, the company worked with various organizations from 2010 to amend the Washington Convention, and export restrictions on domestic caviar was finally lifted in September 2015. At the G7 Ise-Shima Summit in May 2016, their caviar was served with a variety of food and wine from all over Japan, which sparked international attention and captured hearts of international buyers.
The company has not stopped growing and aims to sell more than twice as much, 700kg, in 2017 than the previous year. Out to the world, the company will deliver this unparalleled melt-in-your-mouth texture and the delicate, deep taste that lingers in your mind.