Grow
forests

and

live

with trees.

Rich assets

to pass on to the future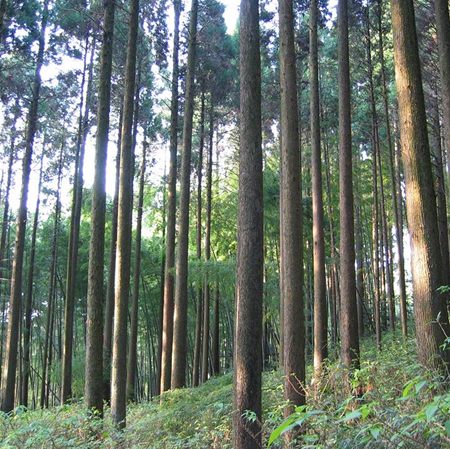 Originated from obisugi cedar
"Miyazaki Cedar", number one production in Japan
In coastal Nichinan city located in southern Miyazaki, including former castle town Obi district, "Horikawa channel" boasting 1450m in length was created to transport local specialty "Obisugi cedar" . Around the same time as England's Glorious Revolution, Japan was in mid-Edo period around 1686, and it took 28 months by hand to build this 6-meter deep channel. Here we can see how the "lumber industry" had been a major industry in Japan.
Miyazaki cedar originating from Obisugi cedar is currently grown all over the prefecture. Material production is approximately 15% of cedar production share in Japan (2015), which makes Miyazaki number one in the nation. 1,787,000m3 of round timber including other types of wood is shipped annually (2015), making Miyazaki number two, and 801,000m3 of processed log is shipped (2015), making Miyazaki number three in its category. It is easy to see that Miyazaki is a leading lumber producer in Japan. Several areas, processing centers, and lumber are internationally FSC and SGEC certified, and we strive to protect the environment while producing high quality products.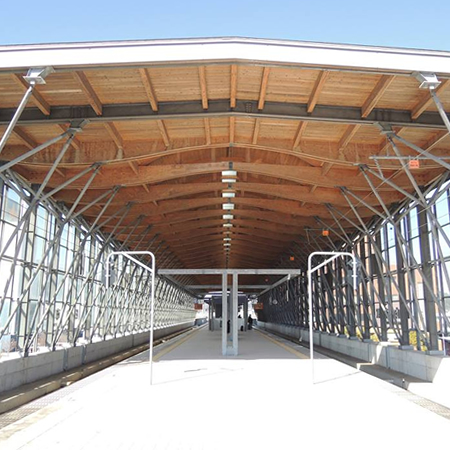 To sustain a healthy forest --roles of a forest--
"Miyazaki cedar" grown with plenty of sunshine contains a good amount of oil and is less attractive to insects, making it suitable for construction. It is also water repellent, light, elastic and easily processed for manufacturing daily products. The warmth and mild aroma of a tree and the safety and durability are the reasons why cedar is used as interior material for schools and offices.
It takes many years for trees to grow and harvest - a minimum of 35 years for cedar, and 40 years for cypress. We take care of trees planted by our predecessors and work many years before shipping out our products. After cutting down trees, we plant once again, and cutting, pruning, and thinning becomes very important jobs. On the other hand, lumber import has contributed to a decrease in price, and decreasing number of lumber workers and aging workers in the mountains means difficulty in taking care of our trees. We are concerned that we will not be able to maintain the cycle of forest resources, which lead to sediment runoff and damaged mountains.
Natural materials that bring richness and warmth to your life
There are only 3 countries -Japan, Sweden, and Finland- in the world in which over 60% of its land is covered by forests Forest resources are precious assets as we are not rich in other resources. Miyazaki's lumber is known for its quality and ease in processing and is an indispensable material in residential construction. Lumber is a material with warmth that provides comfort and calmness. How about welcoming lumber into your life?