Making use of
local offerings

to make a variety of

processed goods

The beautiful fields, mountains, and shining sea that spark beauty in every season are where our local products are made. We make use of its Miyazaki characteristics for processing and sale of our products. Here are some of our popular products.
Yuzu citrus products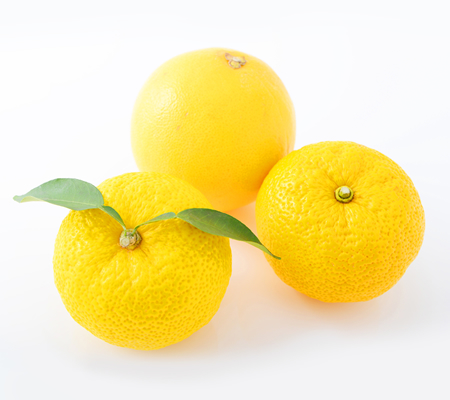 Villages that once prospered with forestry were pressed by imported lumber over 50 years ago. That is when the villagers started to grow "yuzu citrus" for processing, which has now become a signature local product. Unripened green yuzu and fully-ripened yellow yuzu (red yuzu) are so different in taste you might think they are a different type of citrus. Making use of their characteristics, they are sliced and refreshingly flavored to make yuzu beer, lightly sweetened to make Kanroni and Amanatto (candied yuzu), and its refreshing taste is preserved to make snacks, juice, dressing, and other products. One of the most popular among those products is "yuzu peppers", introducing a dance of flavors made by combining fresh yuzu with a variety and different amounts of chili peppers. In Kyushu, yuzu pepper is an essential spice to accent hot pots, sashimi, miso soup, and ramen noodles. It is a spice of the Miyazaki people to accompany our very own "charcoal-grilled Jittoko chicken"!
Mildly sweet and refreshing is the taste to describe yuzu, which pairs well with not only Japanese but Italian and French cuisine, adding a colorful touch to the dish. Yuzu fans are increasing in and out of Japan.
Sake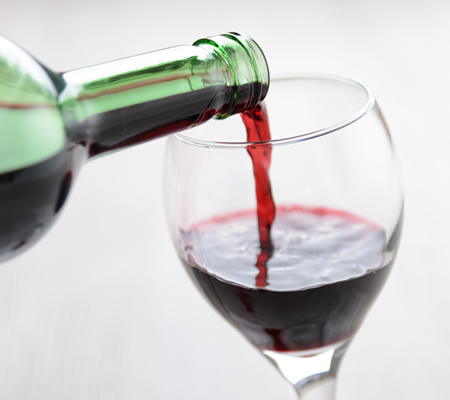 As a notable producer of shochu, Miyazaki also produces local beer (craft beer) and wine using world-class fresh water, ingredients, and fermentation technology. The Miyazaki essence is combined with traditional methods used world wide to create an original distilled sake that is now sold in and out of the prefecture satisfying even those with a taste for authentic sake.
"Miyazaki local beer" is very unique - tropical flavors using tropical fruits and pure Miyazaki beer using Miyazaki barley and hop.
"Miyazaki wine" is made with local grapes grown strong with wide open leaves absorbing the bright sunshine, taking deep roots into the ground and drawing in slow and steady breaths. Many of them are delicate and transparent that expresses the terroir (character of fine from the environment), and you will feel the land of Miyazaki from its wines.
(For shochu, please refer to "Miyazaki's Authentic Shochu" in "Introducing Miyazaki".)
Pickles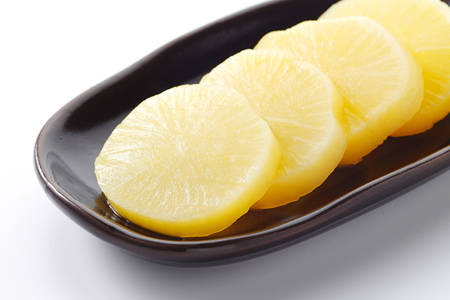 Miyazaki is number one in production volume of radish for processing. Recent studies have found more GABA in sun-dried takuan radish than sprouted brown rice and chocolate. GABA helps reduce blood pressure and has a "healing effect" by controlling nerve cell activity. Miyazaki also offers various pickles made from radish, leaf vegetables, sour plum, and different types of fruit and the new arrivals represent the seasons of Miyazaki.
(Please refer to "Number one production volume of radish for processing!" in "Introducing Miyazaki")